In this section...
Letters to Santa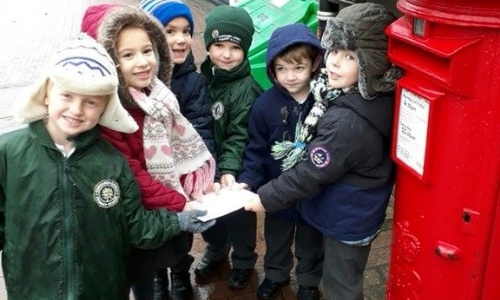 This week the children have been writing letters to Santa. Yesterday morning they braved the weather in small groups to walk to the postbox so that they could post their letters.
We are eagerly waiting replies from the man in red himself!!
There are more photos in the Gallery area of the website.