In this section...
Library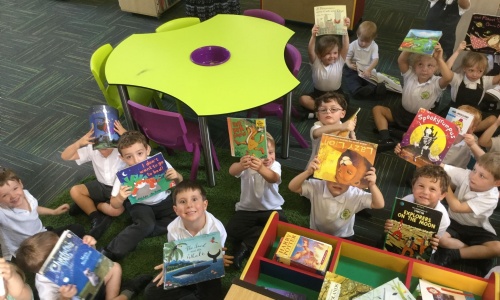 Our first visit to the school library.
The children visited the school library for the first time this week. They will be bringing a library book home every Wednesday. Please help them to remember to bring it back weekly.
You can also bring your children into the school library after school to take out an extra book if they would like. We have some parent volunteers that staff the library at this time.
This week we have started our Objective Led Planning. This means that we have been focusing on your children individually to ensure that their next steps are met.
We have also started our Letters and Sounds groups and our morning peg challenges. The children will find their pegs on Wednesday, Thursday and Friday mornings, since Monday is catch up time and Tuesday we have French.
Finally, we had our photograph taken by the Sevenoaks Chronicle so keep an eye out for that. We will also be photographed by the Kent Messenger during the first week of October.