In this section...
Early Years Christmas Cards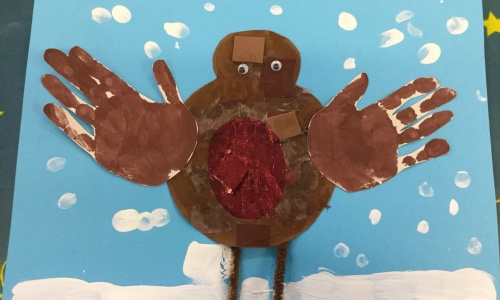 The children in Early Years have all produced a Christmas Card at school using their handprints. These can be ordered through a company called Cauliflower Cards. They produce a good quality A5 card with your child's artwork on the front. We will be sending home the order forms tonight and they will need to be returned by 14/10 at the latest.
If you would like to view your child's individual artwork please ask a member of Early Years staff.