In this section...
Into Space!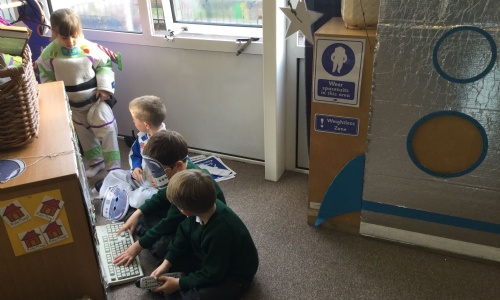 The children have shown a great deal of interest in Space this week and so we have set up a Space Rocket role play area.
We thought it would be nice for the children to come to school dressed as either astronauts or aliens next Friday to finish Space Week with a bang!
Thank you for all of the cakes you provided today the cake sale seemed very well attended despite the weather!