In this section...
Space Day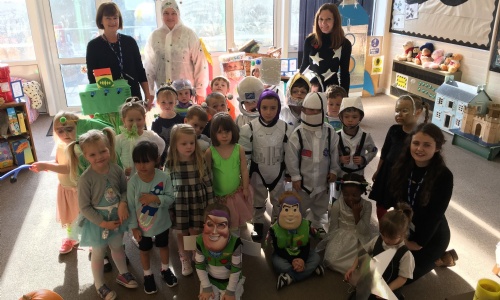 The children have thoroughy enjoyed Space Week and it was fantastic to see how much effort had gone into all of their costumes today. Thank you.
This week we have also been having a focus on 2D shapes in Maths and Reading in Literacy. The children have all brought home a Home Reading book and these can be changed on Mondays and Thursdays. It is very important that you encourage the children to read daily.
Next Wednesday we will be holding our Parent Workshop. Please try to come along if you can. We will be talking about Maths, Writing and Phonics in Early Years and we will be giving you lots of ideas about how you can support your children at home. There will also be tea/coffee and home made biscuits!!!
Finally, please remember that Christmas Play costumes need to be in by 25th November - if you have any questions about these please speak to one of us.