In this section...
100m Sprint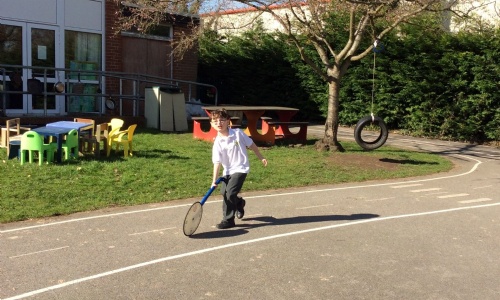 Can we run as fast as Usain Bolt?
This week Jenson wanted to find out about sprinting. We watched a video of Usain Bolt winning the 100m in 9.76s and decided we would like to try as run just as fast.
Firstly we needed to measure out 100m, so Jenson took out the trundle wheel and we found that 2 circuits of our outdoor area would be equivalent to 100m.
We then changed into our PE kits and went outside.
Mrs Jeffery and Miss Parsons timed our run offs and the fasted time was 20s - run by Daniel and Luke!! They were extremely pleased to only be 10.24s off of Bolt's time!
Have a look at the gallery for photos.