In this section...
McMillan Tea Parties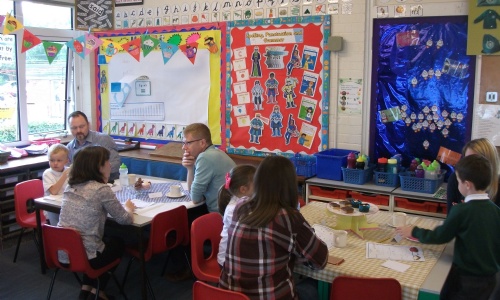 Class Tea Parties to support our Who's Coming to Tea ? Learning Experience and to raise money for McMillan
The Year 1 /2 tea parties were very successful and we very much enjoyed hosting them. We created invitations, menus, helped bake cakes (at home) and made sandwiches in preparation for the parties. On the day we took orders from our menus and enjoyed sharing cake with the parents. The tea parties raised an impressive £165.00 for McMillan. Thank you to everyone for your support and donations.