In this section...
New Blog Post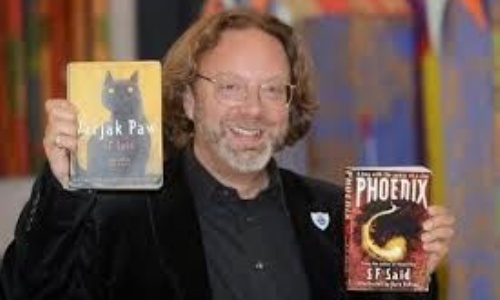 S F Said is visiting us soon...
The author S F Said is coming to talk to us on Thursday 23rd March and Mrs Martin is just a little bit excited! This morning in assembly we read you the first page of his fantastic book, "Varjak Paw" - we hope you're hooked! Well done to Finn who has already asked if he can borrow a copy of the book.
Don't forget the competition - if you can prove amazing progress in Literacy in the next two weeks, Mrs Martin might choose you to win a signed book.
There are DoJos up for grabs if you can prove that you have looked at this blog - tell your teacher the answer to this question:
Who did S F Said write speeches for?
Answer: The Crown Prince of Jordan.