In this section...
Harvest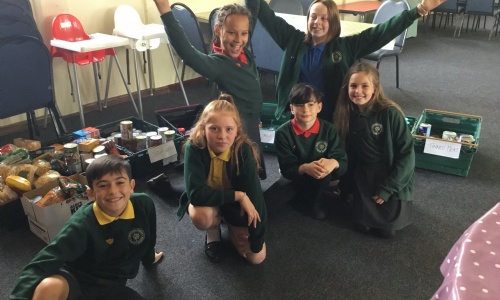 Food Bank at the Vine, Maidstone
Yesterday the House Captains spent the morning delivering the Harvest Produce to The Vine Church Food Bank. They sorted the food out into categories and best before dates. They also helped to sort out food that had previously been delivered and checked all of the best before dates. They were absolutely fantastic and the staff at the Food bank were overwhelmed by the quantity of food and extremely impressed by the House Captain's behaviour and helpfulness.
Further photos can be seen in the Gallery.