In this section...
'Mad Scientist' Dress-Up Day!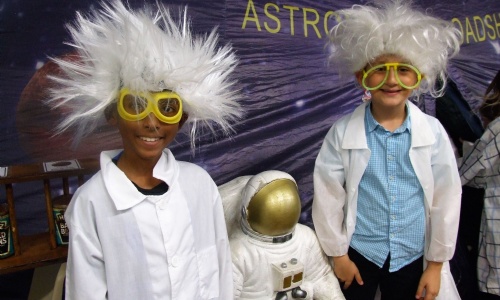 As the main event on 'Mad Scientist' dress-up day, a company called Astronomy Roadshow visited, bringing a blow-up 7.5m Planetarium with them!
Each year group was shown an exciting astronomy presentation in the dome lasting between 30 and 60 minutes, which covered exciting topics such as: space news, the Earth, Moon and Sun, gravity, astronauts on the moon, the Pole Star, the rest of our Solar System, Greek constellations, the Milky Way, etc.
The children made an incredible effort dressing up and prizes were given to each year group for the best costume. We all had a wonderful day!