In this section...
The 500 Club Reading Incentive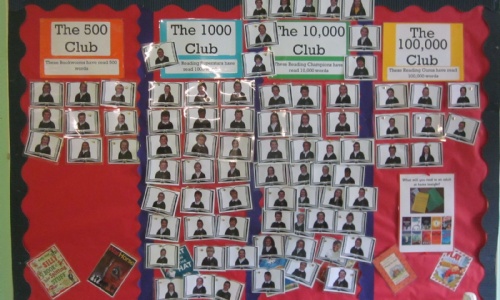 Borough Green pupils truly are bookworms!
Just before the May Half Term we launched our new reading challenge which tracks how many words pupils have read. To be allocated words, pupils have to score 60+% on their Accelerated Reader quizzes. We are amazed at the number of words you are building up - some of you have already entered the hundreds of thousands group and are working towards having read 1 million words! Keep looking on the display board to see when your photo appears. There are two weeks to go before the first prize draw for a book voucher.