In this section...
World Earth Day 2021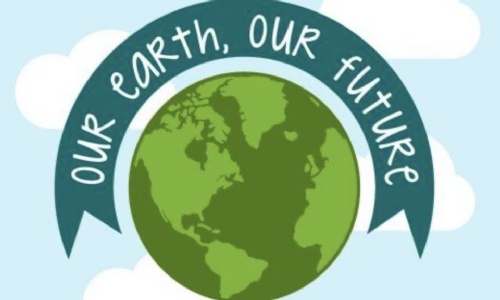 Today (Thursday 22nd April) is Earth Day 2021 - a global celebration of our planet and a chance to reflect on what we can all do to protect and ensure its future.
Earth Day 2021
Dear parents and caregivers,
I thought this would be a perfect time to remind everyone about the wonderful Green Blue Peter Badge, which is available to children aged 6-15 years old. As well as being an incredible way to educate and involve children and families with conservation and environmentalism, the Blue Peter Badge will give you free access to over 200 family-friendly attractions across the UK.
To qualify for a Green Blue Peter Badge, children need to complete three pledges - one Power, one Plastic and one Plant pledge - and stick to them for two weeks.
Power
Turn off an electrical device when you are finished using it rather than leaving it on standby – this could be a games console, computer, tablet or television.
or
Switch half an hour of screen time for 30 minutes of outdoor time.
Plastic
Switch from plastic food wrap to a lunchbox or reusable sandwich wrap.
or
Sort the rubbish recycling at home carefully.
Plant
Plant pollinator friendly plants and look after them – planting marigolds, chives or sunflower seeds can encourage bees and butterflies to thrive.
or
Save water by turning off the taps when you brush your teeth. Using less water gives plants and trees more to drink.
Please let your class teacher know if your child is working on their Green Badge as classes where all children have committed to complete their pledges can also apply to be Blue Peter Climate Heroes (and support each other's efforts).
For more information about the Green Blue Peter Badge, visit bbc.co.uk/cbbc/findoutmore/blue-peter-apply-for-a-green-badge
For more information on Earth Day and all it has achieved over the past 51 years, visit EarthDay.org