In this section...
Forest School Classroom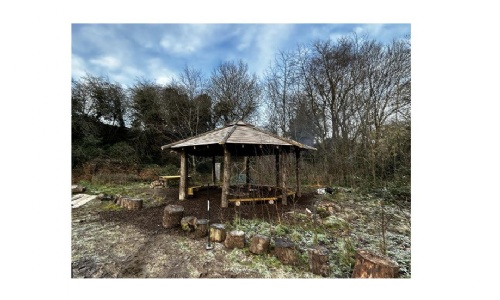 We wanted to share an update on the recent purchase for the Forest School with the PTA funds!
The new forest school structure is a welcomed addition to the schools outdoor learning. It was only finished on Tuesday 17th January 2023, and the children were already using and enjoying it on the Wednesday!
It looks stunning, and we have the parents, staff and wider community to thank, as they helped raise the funds for this. From the summer fair, Christmas fair and especially MEADOWfest, we were able to fully fund this project.
The company that created this, Woodshack, is even one of our parents at the school, and we're very grateful for their work
More photos can be view on the school Gallery page School Gallery