In this section...
World Book Day Update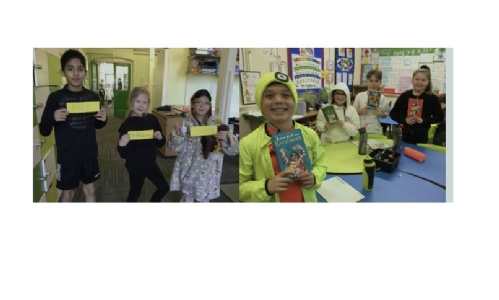 Thank you all so much for your support with World Book Day this year.
The children enjoyed a range of activities including discussing their favourite books, reading with a buddy from another year group in the library and learning some poetry off by heart. They also enjoyed watching a personalised video from the poet Joshua Seigal, which was very funny! However, the highlight around the school was seeing all of the children in their different outfits, each representing a different word. There was a mixture of children dressed up as nouns, verbs and adjectives and it was wonderful to see the children so engaged with guessing what each other's word was.
As you know already, reading really is the key to success and we thank you for your continued support with listening to your children reading at home. Remember, reading can take many forms and isn't always reading from a book - it can include reading child-friendly newspapers or magazines, reading game instructions or leaflets for an attraction you may be visiting or even listening to an audio book together!
Best wishes,
Miss Wilson and Mrs Lewis
Reading Leads