In this section...
Wednesday 3rd May - Own Clothes Day for School Fair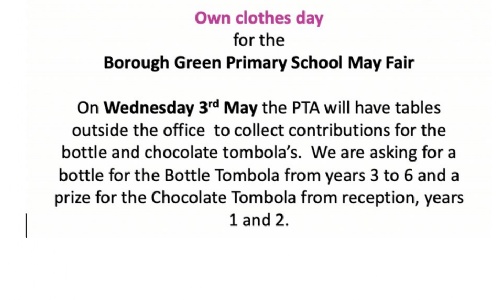 In return for your contribution a Coronation themed own clothes day has been arranged for Friday 5th May, where children can come to school wearing Red, White and/or Blue!
PTA members will be on hand to "free" your child of their contribution and will note that their donation has been received.
Thank you!
PTA