In this section...
PTA Cake Sales are back!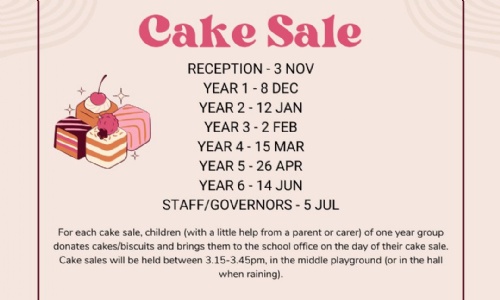 Next one is Year 1 on Friday 8 December.
For each cake sale, children of one year group donates cakes/biscuits and brings them to the school office on the day of the cake sale.
Cake sales will be held in the middle playground between 3.15-6.45pm.