In this section...
FIRST WEEK BACK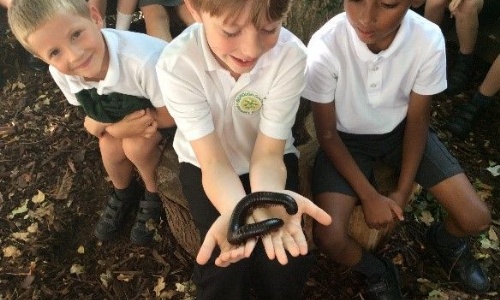 What a start to our new year! At BGPS we have turned the curriculum on its head and looked at ways that we can deliver the national curriculum subject content in an imaginative manner. Staff were asked, back in April, if they could think of ways to develop the curriculum so our children would be thoroughly engaged in their learning and more importantly be able to recall the facts that they have learnt. Months of planning have taken place to devise the new 'Experience Curriculum' that we have launched this week. And, what a week our children have had so far…
Year 1 / 2 have experienced 'Who's coming to tea? - taking part in a play of the book we all love so well – 'The Tiger that came to Tea'.
Year 3 / 4 have entered into their 'The Really Wild Show' experience and were yesterday introduced to a tortoise, a python, corn snakes, a bird eating tarantula and to top it off – a chicken!
Year 5 / 6 made a heart out of humans to kick off their 'Game of Life' experience. They are going to be very busy over the next few days applying for jobs advertised at our BGPS Job Centre.